Our basement conversions are tailored to suit the requirements of the customer. This could be a dry environment for storage purposes or full conversion for change of usage to habitable which involves building control inspections and pass off. We can convert the existing space or we can enlarge the basement height or extend by carrying out structural works such as underpinning and the installation of structural steelworks.
Water proof Basement
We are able to provide a specialist waterproofing service directly to the client or for a contractor who is responsible for the main contract. We are always available to provide assistance and advice throughout to ensure the project runs smoothly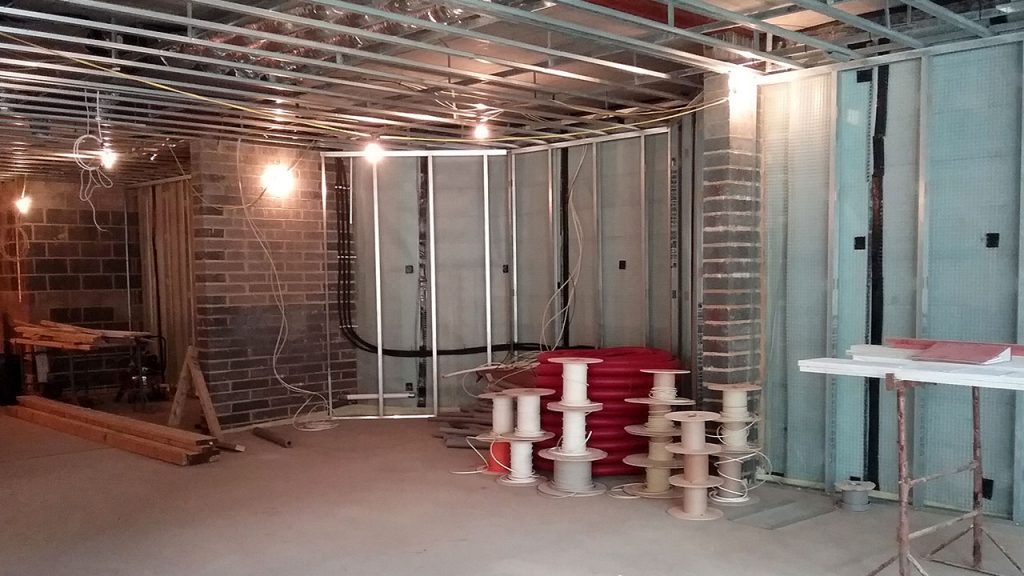 Building a house with a basement is often a recommended – even necessary – step in the process of constructing a house. Depending upon the region of the country in which you plan to build your new house, searching through house plans with basements may result in finding your dream house. As you search these plans, you will notice that many of them involve some amount of the basement exposed as a result of building on a sloped piece of property. House plans with basements often include:
Additional living space. Flexible space within your house may be used for a variety of needs, including an additional guest room suite, area for entertaining, media room, in-home office or workout center, or a play room for children. Having additional living space often proves useful for many families seeking to build.
Optional exposure. Many house plans with basements may be built on pieces of land with varying elevations, resulting in a unique look and feel. Though the plans give details for this, many may be modified based upon the specifics of your own property. With house plans such as these, walking out from the basement into the backyard becomes an integral part of the interior and exterior features.
Additional storage space. When building a house plan that includes a basement area, you often get additional storage space, which proves useful for growing families. Storage areas provide long-term solutions for those looking to increase square footage.
As you search through these house plans, enjoy viewing the variety of architectural styles and house sizes as you find the plan that meets your needs.